Home Health
Care in the Comfort of Your Home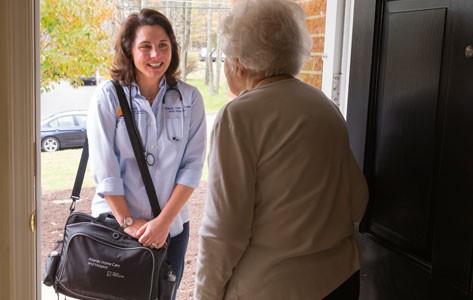 With more than 100 years of experience, Atlantic Visiting Nurse provides high-quality nursing and rehabilitation services in the comfort of your own home. If you and your physician feel that you would benefit from home care – whether to prevent or postpone a hospitalization, or to help with recovery after a hospital stay – our team of nurses and rehabilitation experts can develop an individualized plan of care to meet your needs. We're accredited by the Joint Commission and licensed by the New Jersey Department of Health. Atlantic Visiting Nurse - Home Health services are available to residents of Morris, Union, Essex, Sussex, Somerset and Warren counties in New Jersey. 
Our list of comprehensive services includes: 
Skilled nursing 
Chronic illness and disease management 
Medical social work services

Caregiver support 
We can assist with: 
Medication management 
Post-operative care 
Wound, ostomy and continence care 
Injections and infusion therapy 
Nutritional counseling 
Community resource referrals

Home Health FAQs
My doctor has ordered home health care. Can I request Atlantic Visiting Nurse - Home Health?

Yes. By federal law, patients have the right to choose their home health care provider. 
Is Atlantic Visiting Nurse certified by Medicare?

Yes. Atlantic Visiting Nurse is a highly rated, award winning agency certified by the Joint Commission regulatory agency as a Medicare provider, and licensed by the New Jersey Department of Health. 

How does a patient begin receiving services?

Patients can be referred by their primary care physician; a hospital, rehabilitation, or assisted living facility; or by family, friends, clergy, or as a self-referral. Before services can begin, the patient's physician must write an order that prescribes home care. For self-referrals, our Care Success Center staff will be happy to contact the patient's physician. Once Atlantic Visiting Nurse receives the order, we'll contact the insurance company and determine if authorization is required and what services are covered. We'll notify the patient of any co-pays or deductibles and schedule the first appointment. 

What's the difference between home health care and personal care services?

Personal care services aid individuals with activities of daily living such as bathing, dressing, feeding and meal preparation, grocery shopping, and money management. 

Home health care provides physician-prescribed, licensed nursing and therapy services to individuals dealing with chronic conditions, recovering from surgery or illness, and who can avoid hospital admission. 
I heard that patients must be homebound to receive services. What does that mean?

To qualify for Medicare, a patient must have "homebound" status. This does not mean that the patient can never leave the home. Rather, it's defined as a general inability to leave home due to illness or injury. For patients to receive "homebound" status, absences from home must be infrequent and of short duration due to the taxing nature of leaving the house. 

Locations
8:00am to 4:00pm
We gratefully accept donations online or by mail. Please make checks payable to Atlantic Visiting Nurse.

8:00am to 4:00pm
We gratefully accept donations online or by mail. Please make checks payable to Atlantic Visiting Nurse.
Additional Phone Numbers

Atlantic Visiting Nurse - Hospice

Atlantic Visiting Nurse - Supportive Care

Atlantic Visiting Nurse - Adult Day Center
Request More Information
Please use the form to request more information.
All fields are required.
Please note that this form is for North American residents only.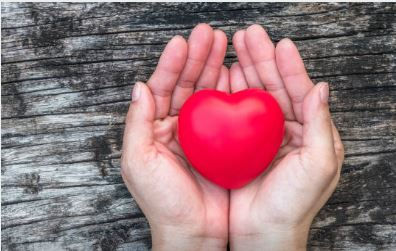 Make a Donation
Donations to Atlantic Visiting Nurse help ensure that all those in need receive the best care possible when they need it most. Your gift will help support hospice, home care, our Adult Day Center, and a variety of local health and wellness programs.