Urgent Care
Atlantic Health System provides a variety of urgent care and walk-in services so that patients in our communities can easily access medical treatment when they need it most. Services are conveniently located throughout Northern New Jersey and often no appointment is necessary.
From imaging and lab services to vaccinations and wound repair, we provide timely care for the whole family. Our health care providers, which include board-certified physicians, can handle most cases on site, but those that require special equipment or training may be referred to one of our hospitals.

In case of a medical emergency, patients are reminded to please call 911.
Get Virtual Urgent Care
Start a live video visit with an Atlantic Urgent Care physician from your smartphone, tablet or computer. Get extraordinary care that's fast, convenient, and where you need it.
Visit Our Urgent Care Centers
Atlantic AdvancED Urgent Care
Our Atlantic AdvancED Urgent Care locations in Clark, Mountain Lakes and Paramus provide fast, convenient, and affordable urgent care for everything from minor injuries to complex conditions. It's is also seamlessly connected to Morristown Medical Center when more specialized treatment is needed.
Atlantic Urgent Care
We have three convenient locations: Newton, Phillipsburg and Sparta.  Here we treat adults and children age two and older. Whether it is urgent care services or a routine physical, we are your teammates when it comes to good health. We are open seven days a week and are able to refer you to other specialists, such as cardiologists, orthopedists, podiatrists, and rheumatologists, which are available onsite by appointment.
Immediate Care

Atlantic Health System gives patients access to affordable walk-in care at a dozen locations throughout Monmouth, Ocean, Mercer, and Middlesex counties.  
Other Urgent Care Locations

Atlantic Health System gives patients access to affordable walk-in care at a dozen locations in northern New Jersey.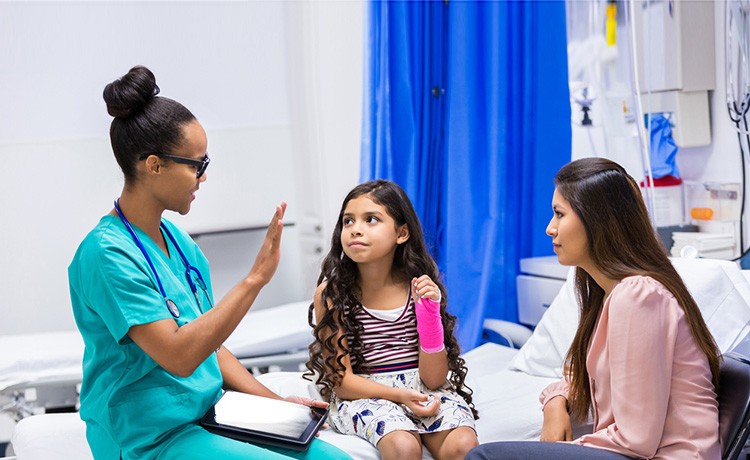 Help! Where Should I Take My Child for Care?

Do you know where to go if your child needs medical care right away? Understanding the different levels of care and knowing where to go will bring you comfort during an often stressful, and sometimes scary, situation for your child, and also for you.