Atlantic Health System is dedicated to helping you understand and navigate the costs of medical care. When you have an upcoming care need, the first steps are estimating the cost of your procedures, and then checking with your insurance company about coverage. This helps you plan in advance how you will pay for your care. When it's time to pay your bill, our MyChart Patient Portal makes it easy to manage your expenses.
Price Estimates
Price estimates are available for most of the health care services we provide at our hospitals and outpatient centers. Get an estimate using your MyChart account, online as a guest or by phone.
Insurance
Atlantic Health System facilities are considered network participants with many insurance companies. While it's always best to confirm coverage with your insurance company, a list of participating insurance plans is available online, along with information about your protections against surprise medical bills.
Pay Bills
Bills for medical services can be paid online or by phone. With our online patient portal, called MyChart, you can also manage your account and view statements, estimated copays and payment history.

Financial Assistance
Financial aid may be available for patients who meet specific requirements. No one will be denied necessary medical care by Atlantic Health System for inability to pay for services.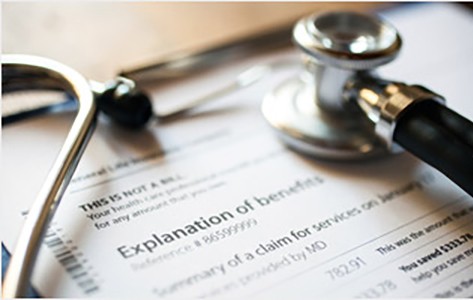 Understanding Health Insurance & Medical Bills
Knowing the ins and outs of health care plans and medical bills can be difficult and confusing. We've created a guide to the terminology used in insurance and billing to you understand and approach your care with confidence.