Intensive Outpatient and Acute Partial Hospitalization Programs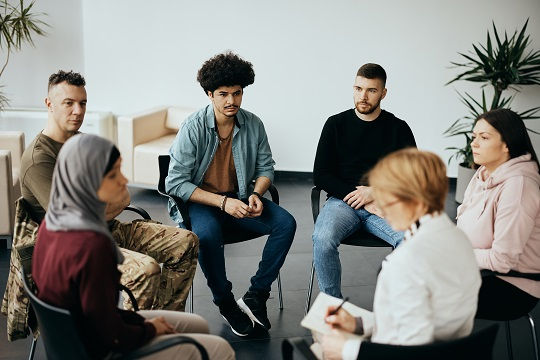 Sometimes hospitalization is not necessary or no longer required, but outpatient services may be too limited for a patient's needs. For these individuals, Atlantic Behavioral Health offers an Acute Partial Hospitalization program and intensive outpatient programs that tailor treatment to each patient's level of functioning.
Intensive Outpatient Programs
Group-based psycho-education and therapy is provided during a three-hour period, three to five days a week. Because patients in our program return home after treatment sessions, they can more quickly begin the transition to everyday living situations and challenges. Intensive outpatient programs are available at Morristown Medical Center, Newton Medical Center and Overlook Medical Center outpatient services. In addition, Hackettstown Medical Center offers an intensive outpatient program specifically for those with drug and/or alcohol issues.
Acute Partial Hospitalization Program
During sessions of approximately five to six hours per day, three to five days per week, we provide assessment; group, individual and family therapy; education; medication management; and therapeutic activities. Our staff of psychiatrists and licensed therapists will help patients improve their daily functioning, better manage their psychiatric disorders and related issues, and work towards recovery. The Acute Partial Hospitalization program is available at Newton Medical Center.
Locations
Atlantic Behavioral Health at Morristown Medical Center

Atlantic Behavioral Health

Atlantic Behavioral Health

Atlantic Behavioral Health

Atlantic Behavioral Health

Atlantic Behavioral Health