Residencies and Fellowships
Residencies offer that critical experiential component that prepares students for practicing medicine and enhancing their career. As a resident student, you will receive unparalleled clinical experiences and mentorship. Our collaborative environment offers resident students an interactive, engaging experience among their peers as well as leading physicians in varying specialties.
Our fellowship opportunities take on the responsibility of ensuring our training programs are adequately supported and resourced to provide the highest quality post-graduate training possible. We are committed to producing skilled physicians who are able to enter successful, independent practices.
See our listings of residency and fellowship opportunities:
Residencies

Atlantic Health System offers the following residency programs:

Dentistry

Diagnostic Radiology

Emergency Medicine


Family Medicine Center


Foot and Ankle Surgery

Internal Medicine


OB/GYN

Orthopedic Surgery 

Pediatrics

Pharmacy

Podiatric Surgery

Surgery
Fellowships

Atlantic Health System offers the following fellowship programs:

Advanced Practice Nurse Fellowship Program

Cardiology Fellowship Training Program

Critical Care Medicine Fellowship Program

Emergency Medicine Services

Emergency Ultrasound

Female Pelvic Medicine and Reconstructive Surgery

Geriatrics

Hematology and Oncology

Hypertrophic Cardiomyopathy and Sports Cardiology Fellowship

Interventional Cardiology Fellowship

Neonatal-Perinatal Medicine Fellowship

Neuromusculoskeletal Medicine - Osteopathic Manipulative Medicine Fellowship

Pediatric Emergency Medicine

Rheumatology Fellowship

Sports Medicine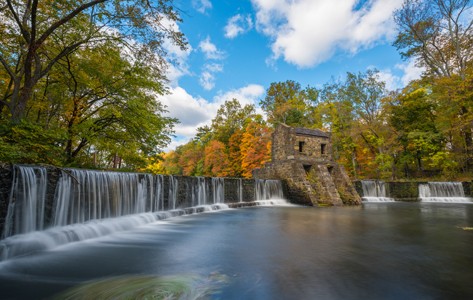 Perks to living in "The Garden State"
Choosing where to live is a very serious decision, and there are plenty of reasons why living in New Jersey will complement a great life for you and your family. Here are a handful of great reasons why you would want to choose The Garden State:
Access to two busy cities on the East Coast - whether you are seeking a day trip or plan on visiting New York City or Philadelphia often, both of these cities are easily visited and accessible.
Like the mountains? Great! Like the ocean? We have that too! And don't forget our local and state parks. New Jersey has it all -- the quiet serenity when mountain hiking at the Delaware Water Gap or Northern New Jersey, or if you decide to take a dip in the Atlantic Ocean at one of our beautiful beaches at the Jersey Shore -- all are just a short commute away.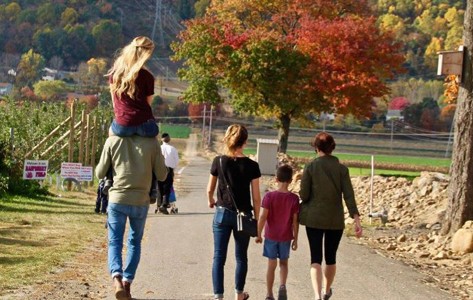 Sports entertainment abound -- All New Jersey and New York sports teams play right in New Jersey or the metropolitan area.
Experiencing all four weather seasons - Winter, Spring, Summer Fall - New Jersey is the best of all.
Options for your residential lifestyle - If you still like the busy environment of city life, but do not want to live there, many of our New Jersey cities have an urban lifestyle that many people enjoy. And if you are into remote, quiet, less populated areas, New Jersey has that too.  Considering a hybrid of both? That is absolutely an option! New Jersey has very family-friendly attractions and some of the best schools in the nation.
Learn More About Medical Residency and Fellowship Life