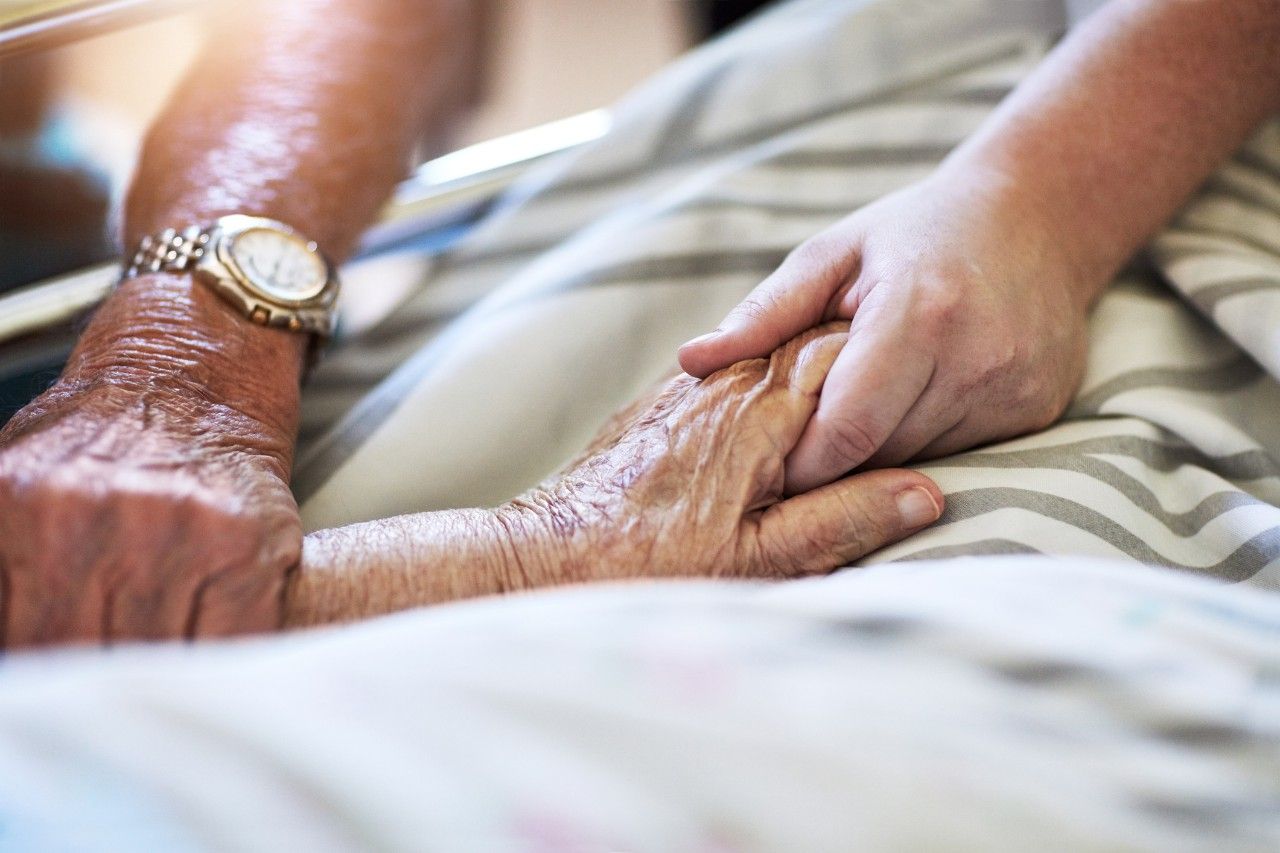 Volunteering with Atlantic Visiting Nurse
Volunteers are a vital part of  Atlantic Visiting Nurse.  We are grateful for the hundreds of devoted individuals that generously donate their time and talent in support of our mission. Our volunteer network offers many unique opportunities to become a part of our family. 

Volunteer programs include:
 
Rummage Sale
Join more than 450 volunteers and be part of our semi-annual Rummage Sale. Taking place at the Far Hills Fairgrounds every May and October for 100 years, the sale is the major fundraiser for Atlantic Visiting Nurse. 

Reach out to 908-522-3538 for more information on being a Rummage Sale volunteer.
Adult Day Center
Atlantic Visiting Nurse's Adult Day Center of Somerset Hills, a social adult day program model, offers a warm and supervised environment for older adults to engage in a meaningful day filled with activity and socialization. As a volunteer, you can help set up and serve morning coffee, and/or lunch to assist our staff. We are always seeking volunteers for entertainment or to lead an activity program.  
Hospice and Home Care
Atlantic Visiting Nurse provides comfort and support to people with life-threatening illness as well as support to their families. Volunteers are key to providing this support and enhancing quality of life.
Adult

- More than 125 volunteers provide services in patient homes, nursing homes, assisted living facilities and hospitals in Morris, Union, Essex and Somerset Counties.

High School Students

- We offer a limited number of volunteer service positions to high school students age 16-18, including Camp Clover, children's grief camp.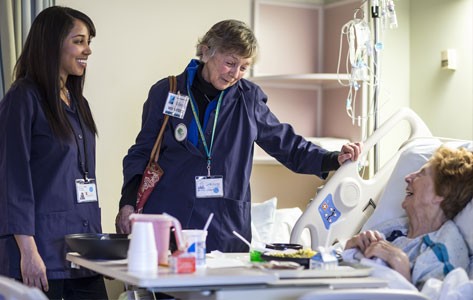 Volunteer Opportunities
Companionship
Supportive listening
Family grocery shopping
Read to patients
Provide Transportation
Assist with coffee and/or lunch service at the Adult Day Center 

Lending a helping hand
Support the Caregiver
Share a cup of coffee or tea
Sit quietly
Complementary Therapies such as Reiki, Healing Touch, Massage, Music, Art and Pet Therapy
Provide a complimentary afternoon entertainment or activity program at the Adult Day Center 

Office administrative duties
Bereavement support calls and mailings
Community outreach
Fundraising & events
Camp Clover, a bereavement day camp for children 
Application Process
If you share Atlantic Visiting Nurse's commitment to quality end of life care, we invite you to join our team of more than 125 volunteers. The onboarding process begins with completing an application, followed by on-site interview, where we take the time to find candidates whose interests, skills and availability meet our hospice needs. Please note that due to volume and compliance, we cannot guarantee acceptance of all applicants.
Application Forms
We ask that prospective candidates provide information on employment and previous volunteer experiences, as well as personal information and position preferences. Applications for our junior volunteer program must be signed by a parent or guardian and include a reference form completed by an instructor or guidance counselor from the applicant's school.

Completed applications can mailed to our address. If you are unable to download the application, you can call us, and we will mail it to your home.

Reference Letters
Two references are required for adult volunteers. If your application is approved, we will provide you with the necessary forms to be completed by a non-relative who has known you for at least five years.
Volunteer Requirements
Candidates whose applications are accepted after being interviewed must
successfully complete several requirements before they can start volunteering
Time commitment:

All volunteers have the right to choose assignments that best suit their time, skills and interest. Time commitment also flexible.

Verification of good health from a physician:

A doctor must fill out a health certificate verifying a volunteer's ability to perform assignments at a hospital, as well as document immunity to measles, mumps, rubella and varicella, or chicken pox.

Tuberculin screening:

Two tuberculin tests, offered free of charge at any of our Medical Centers to all adult volunteer applicants, are required. Tuberculin tests may also be scheduled with a private physician but must be administered with a week off in between tests to be valid. Candidates who have a positive tuberculin test result must provide documentation of a negative chest X-ray.

Vaccinations:

A flu vaccination is required during flu season for all volunteers. Tetanus, diphtheria and pertussis (Tdap) vaccinations are required for all adult volunteers; junior volunteers must provide proof of vaccination on their health form.

Criminal background check:

All adults must complete criminal background check and social security verification forms before they can be assigned to volunteer work. Please note that it may take several weeks to receive authorization from the state.

Hospice Training:

After acceptance to the program and completion of all required paperwork, volunteers must attend a hospice training and orientation session to learn more about our organization and their role with us.