Maternity
Great care is no small thing. At Atlantic Health System's hospitals, you'll deliver your baby in a supportive, family-oriented environment. Our team takes the time to understand your individual care needs and preferences.
We can accommodate a wide variety of medically-responsible birthing plans and procedures, including birthing balls, peanut balls, squatting bars, birthing stools, epidurals, aromatherapy and music. Our physicians also regularly partner with certified midwives to help you have a positive birth experience.
Our care teams are trained in the newest diagnostic and therapeutic options and committed to mother and baby safety. Our board-certified obstetricians are here for you 24 hours a day, seven days a week.

Maternity Centers and Amenities
In our patient rooms, you can enjoy all the comforts of home, plus the extra support new mothers deserve.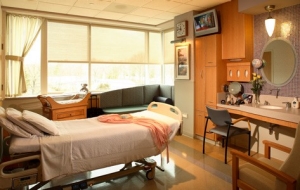 Most of our maternity centers feature:

Lactation consultants and nurses trained in breastfeeding support

Breastfeeding-accessible gowns
Online breastfeeding support groups
24/7 anesthesia
Aromatherapy

Education materials

Birthing tubs for water births and laboring
Wireless internet access
Sleeping arrangements for partners
State-of-the-art operating suites for Cesarean deliveries
Celebratory meals and gifts
Maternity Center Staff
Our board-certified obstetricians, neonatology specialists, anesthesiology specialists, maternal-fetal specialists and pediatricians are supported by specially-trained nurses, nurse practitioners and midwives. Meet our medical team >
Philosophy of Care
We practice mother-baby care, also called "rooming in," and "couplet care", meaning the same nurse attends to both mother and newborn to promote bonding, healing and personalized care.  Our approach has earned us the prestigious designation of Baby-Friendly hospital by Baby-Friendly USA. Learn more about our philosophy of care >
Cesarean Delivery
We offer gentle C-section, which uses a clear drape so that the parents can see the baby being born. After delivery, if the mother and baby are stable, they can remain together in the operating room and continue skin-to-skin bonding in the recovery room. Learn more about Cesarean surgery >
High-Risk Pregnancy
If you have a high-risk pregnancy, you'll be referred to Atlantic Maternal-Fetal Medicine for evaluation and treatment prior to delivery. During labor, we'll monitor the baby's status using the most sophisticated technology available. Learn more about maternal fetal medicine >
Neonatal Intensive Care Units
State-designated NICUs are available at Morristown and Overlook medical centers to handle serious complications in our smallest patients. Chilton Medical Center offers a Level 2 Special Care Nursery and Newton Medical Center has Level 2 Intermediate Care Nursery, with NICU support available at Morristown Medical Center in the rare circumstance that it is needed. Learn more >
On-Demand Maternity Tours
Experience our maternity facilities from the comfort of home. Take an on-demand maternity tour for Chilton, Newton, Morristown or Overlook medical centers at your convenience. Prepare for the journey ahead with a virtual visit.
Request More Information
Please use the form to request more information.
All fields are required.
Please note that this form is for North American residents only.
Awards and Accreditations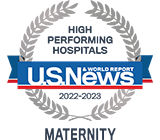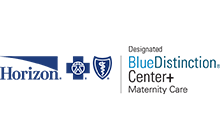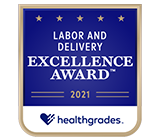 Morristown Medical Center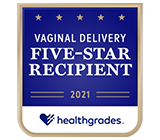 Chilton Medical Center
Morristown Medical Center
Overlook Medical Center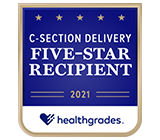 Morristown Medical Center
Newton Medical Center
Overlook Medical Center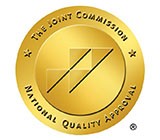 Certified for Perinatal Care by The Joint Commission
Morristown Medical Center 
Newton Medical Center 
Overlook Medical Center