Cardiovascular Rescue and Recovery Program
The Atlantic Health Cardiovascular Rescue and Recovery Program at Morristown Medical Center offers the highest quality of care for patients with coronary artery disease, myocardial disease, cardiogenic shock, as well as patients who require conventional or complex percutaneous coronary interventions (PCI) . We use a multidisciplinary team approach to deliver a variety of  procedures. 
Our Expertise
Patients with severe and complicated cardiac issues often require multiple teams of experts to work together to support their recovery.  Our dedicated team assesses all patients and referrals, including those seeking second opinions, with a goal of delivering personalized and focused treatment plans.
Percutaneous Coronary Intervention
In addition to providing optimal stenting for those with commonly seen coronary artery disease, our interventional cardiologists are experts in percutaneous treatment of patients with complex coronary diseases (CHIP) and chronic total occlusions (CTO), also described as complete blockage of the coronary arteries. Learn more>
Cardiogenic Shock
Cardiogenic shock is a serious and life-threatening condition that occurs when heart function is compromised, and the heart is no longer able to sustain adequate blood flow to the vital organs. We have a dedicated and highly specialized team available 24/7 to rapidly triage and treat patients who develop cardiogenic shock at our medical center and other regional hospitals.  Learn More>
Cardiac Critical Care Unit

Patients who require critical care support are treated in our state-of-the-art Cardiac Critical Care Unit (CCU).  Our CCU offers the highest quality of care with a dedicated team of experts including: cardiac critical care intensivists, advanced heart failure specialists, cardiac advanced practice providers, critical care nurses, pharmacists and many others.  

Shared Care Philosophy
Our Cardiovascular Rescue and Recovery clinical team operates under a "shared care" approach in close communication and collaboration with the patient's referring physicians. Our interventional, heart failure and critical care cardiologists work closely with the patient's family and a network of physicians to execute seamless and coordinated care, from the first consultation all the way through follow up care tailored to each patient's individualized needs.
Research and Innovation
Our team has an established track record of success, expertise and dedication to clinical research in cardiovascular rescue and recovery diagnosis and treatments. Collaboration with an extensive network of world-renowned clinical research innovators allows our team to participate in cutting edge, clinical research trials, as well as access treatment options for our patients that are not widely available.
Request More Information
Please use the form to request more information. 
All fields are required.
Please note that this form is for North American residents only.
Awards and Accreditations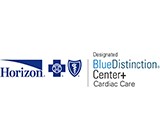 Morristown Medical Center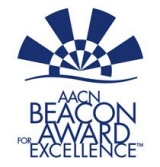 Coronary Care Unit and Cardiac Unit winner of the silver-level Beacon Award for Excellence from the American Association of Critical Care Nurses